A p a s s i o n f o r y o u r p r o d u c t s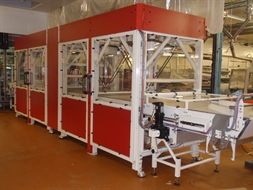 Robot loader

In addition to our range of mechanical loaders, we developed a process loading mixed up products through robots linked to a vision system.

Our customers apply more and more for these systems acknowledging their flexibility, their speed and their reliability.

Through our great experience of biscuits handling, we can offer a customized solution with standard parts.




According to a wide rnage of packaging, we designed many different systems to load the packaging machines.

They deal with most of machines and fit onto the original robot or depend on master equipment.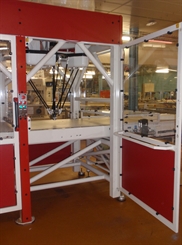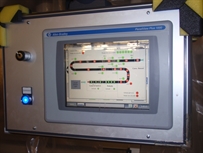 On line without any contact

Usually set up to a flowpack, these multi-belts systems allow the process to synchronize the products with the line's cleats.

As the products arrive in a randow way, these clever belts guide them without any contact between each other through a succession of cells and independent motors.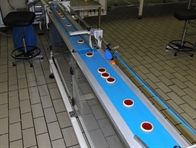 Multipack loader

We designed a multipack revolving loader.

As we increase the number of levels, we can cope with a small storage and so regulate the speed of the packaging machine.

As electric jacks control the trapdoors, the process brings speed and accuracy.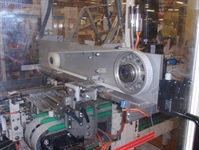 Dual Belt

This well-known system of clusters of buckets allows the process to separate the products arriving and getting into the packaging machine.

Each cluster involves a number of butkets according to a multiple of the combination selected.

Many machines can integrate our equipment which is certified with speed up to 400 products/min.

All parameters are available through a screen.